Description
Height of Excellence
Rezept von Frank Meier, Hotel Ritz, Paris 1920.
Adaptiert von Oltion Edon, The Churchill Bar Graz.
Alkoholisches Mischgetränk aus Premium London Dry Gin, Zitronensaft, Honigwasser, Kamillen Tee. ENTHÄLT MILCHBESTANDTEILE.
Alkoholgehalt: 17,3 % vol.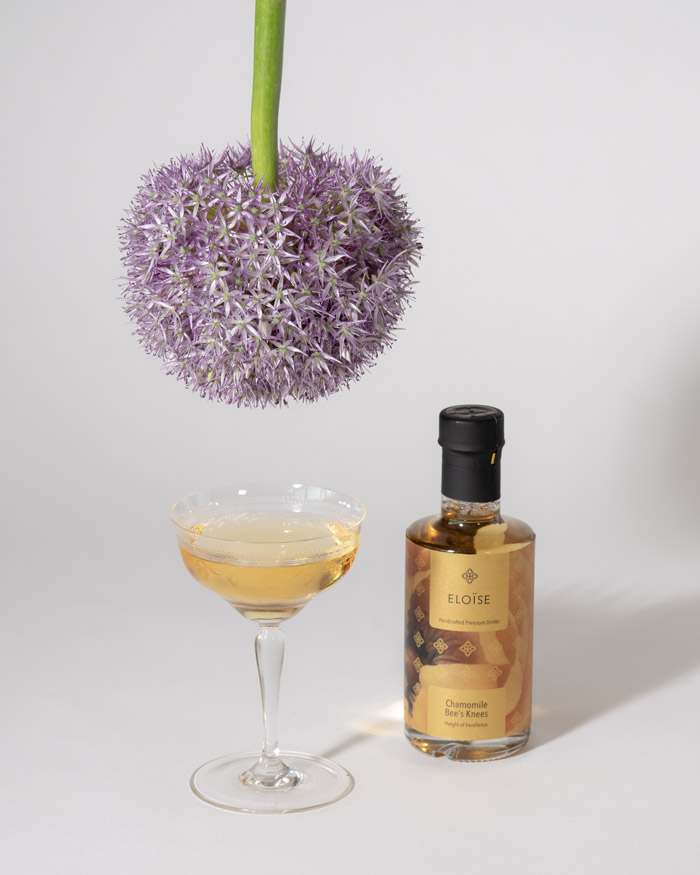 Eiskalt in einem vorgekühlten Cocktailglas servieren und mit einer getrockneten Zitronenscheibe garnieren.
Kühl und trocken lagern. Nach dem Öffnen im Kühlschrank aufbewahren und innerhalb von 7 Tagen verbrauchen. (ideale Temperatur 0 bis + 3° C).
Eloïse #10
Chamomile Bee's Knees